Gladys Knight's second husband was the one to file for divorce when their marriage crumbled. However, he wouldn't end things peacefully and tried using the singer's son against her.
Before Gladys Knight got married, she believed that being in the public eye was one of the reasons eligible men didn't approach her. She thought they never waited around backstage or tried to outsmart her band to get closer to her.
Her first marriage was to fellow musician James G. Newman II. The pair tied the knot in 1962 before Knight filed for an uncontested divorce, which was granted in January 1973.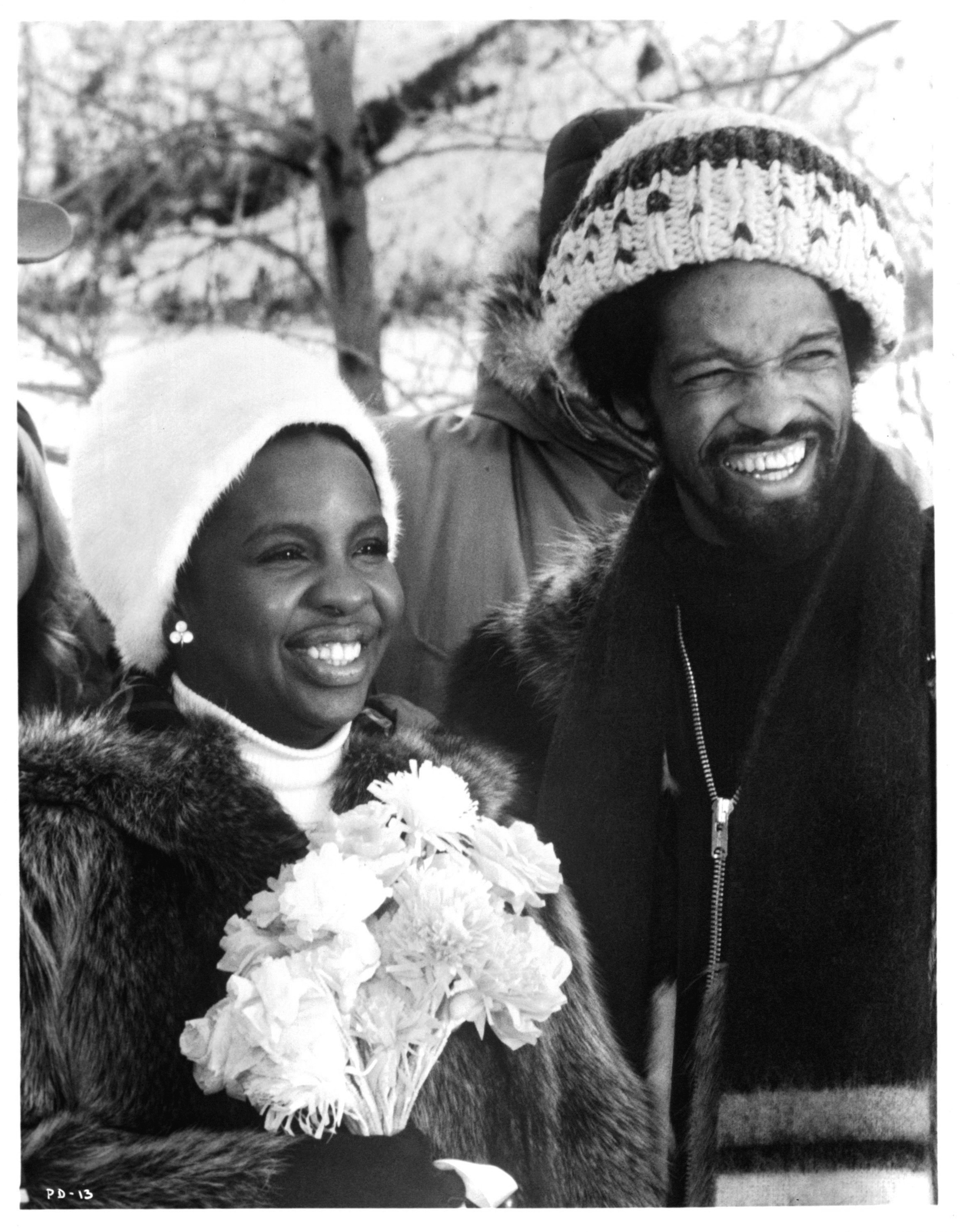 Gladys Knight and Barry Hankerson in a scene from the film "Pipe Dreams," in 1976. | Source: Getty Images
At the time of the divorce, the famous singer and Newman II had been separated for seven years. Part of the divorce agreement was that Knight would get custody of the couple's two children.
While married, the former couple first welcomed a son and then a daughter. Knight met Barry Hankerson in 1971 when he asked the former's group, Gladys Knight and the Pips, to perform at a charity Detroit telethon to raise money for sickle cell anemia.
Without wasting time, when Knight's first marriage ended, she married Barry in September 1974. During their marriage, the second for both, the couple welcomed a son, while Barry also already had one other child from his previous union.
GLADYS'S MESSY SECOND DIVORCE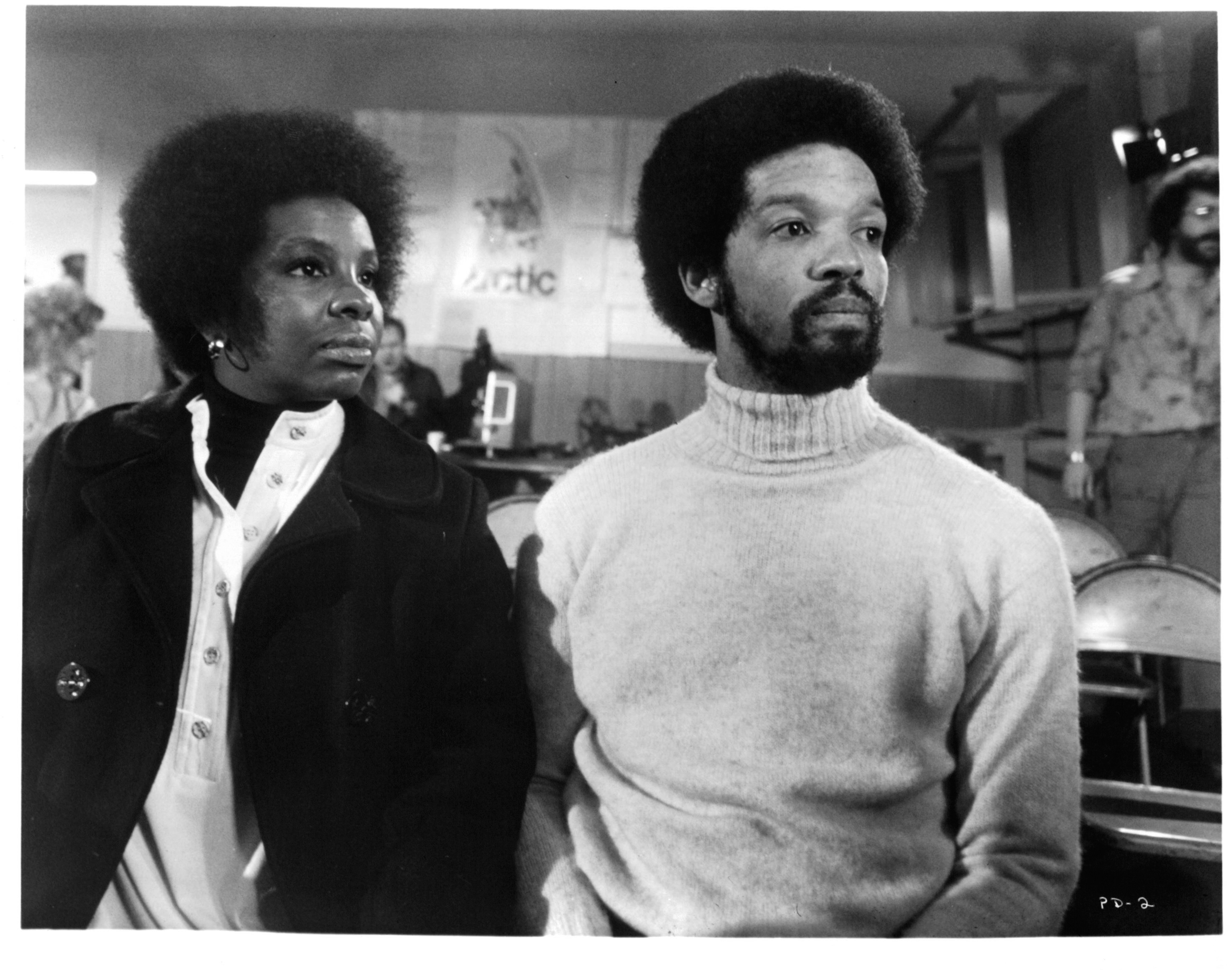 Gladys Knight and Barry Hankerson in a scene from the film "Pipe Dreams," in 1976. | Source: Getty Images
After the divorce from Barry, their son, Shanga Ali, was allowed to visit his father for five days starting from Thanksgiving. However, the boy's father kept him away from Knight for nearly six months!
The songstress was relieved when Shanga was finally returned to her; she'd received papers showing that she had custody. Batling with her ex-husband in court proved costly for the artist, but when it was over, she said:
"The only weapon he tries to use that he knows means anything to me is Shanga…"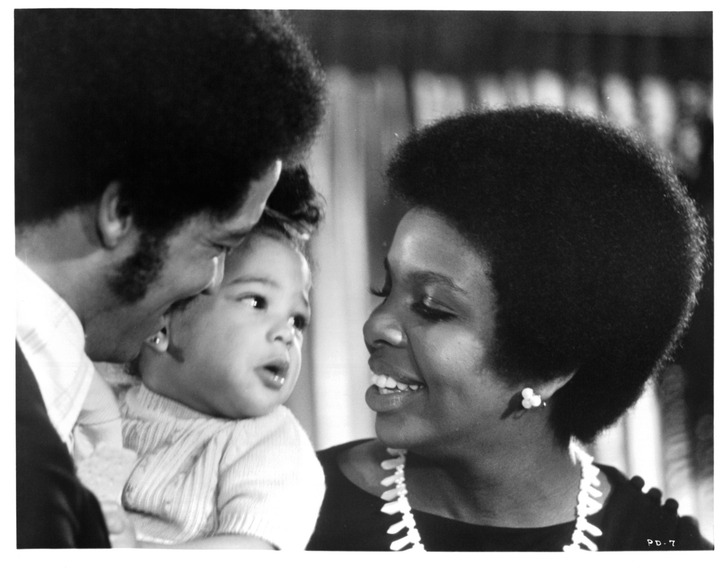 Barry Hankerson and Gladys Knight with a baby in a scene from the film "Pipe Dreams," in 1976. | Source: Getty Images
However, Knight knew her legal rights and vowed to continue fighting for her son. Despite the legal heartache Barry put her through, the singer refused to be scornful towards him, although she spoke harshly about his behavior, stating:
"I won't get ugly in public. We don't need that and I refuse to let him bait me into that kind of stuff because I'm standing on my legal rights."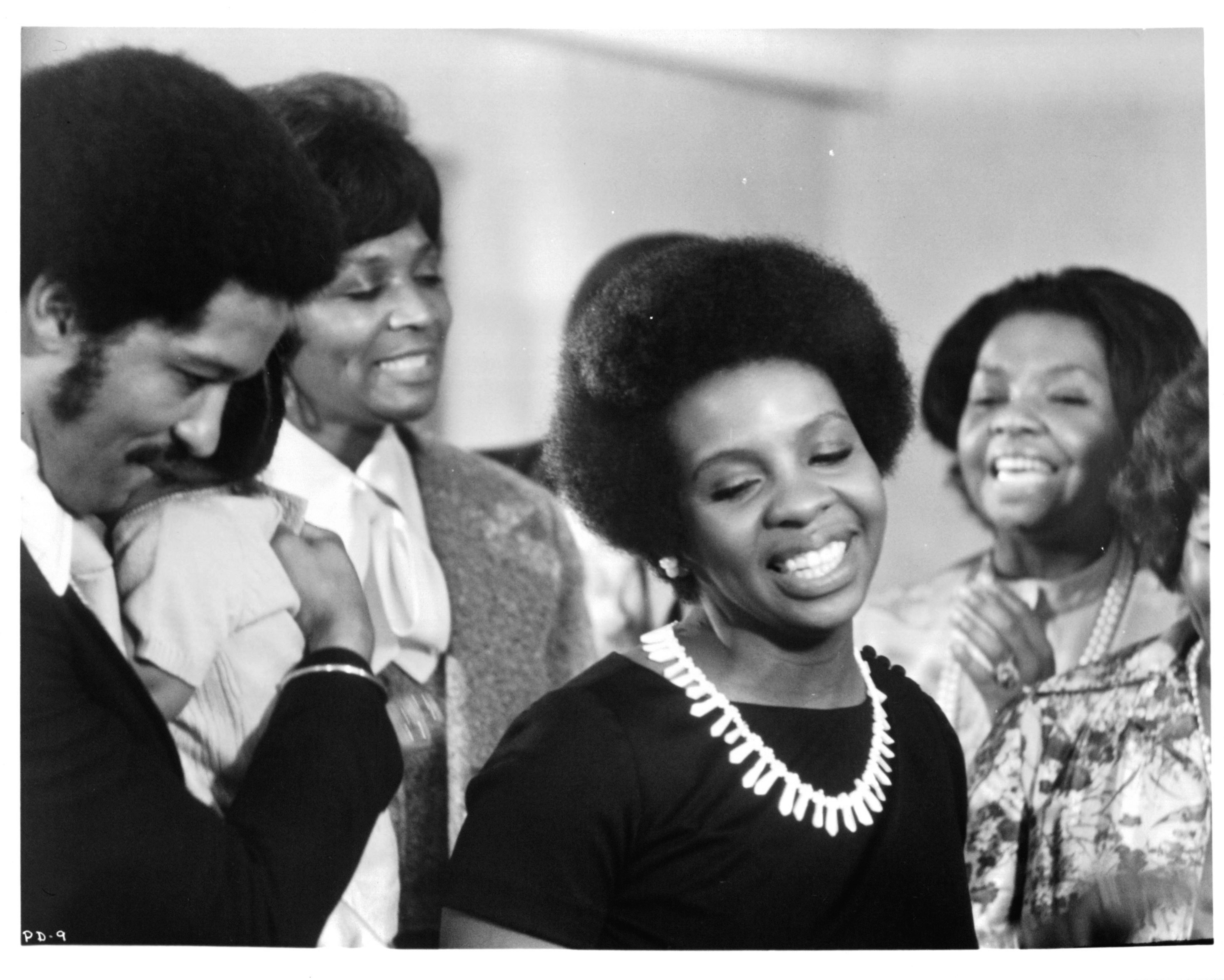 Barry Hankerson and Gladys Knight dance with friends in a scene from the film "Pipe Dreams," in 1976. | Source: Getty Images
When Barry initially filed for divorce from Knight in 1978, he dropped the suit after four weeks. He even contested her apparent riches claiming that he once earned as much as his wife got weekly.
Barry said he couldn't understand how that was possible since the singer had a career that spanned 25 years at that point. When the star's husband dropped the divorce proceedings, he alleged that it was because he'd realized he loved his wife and children.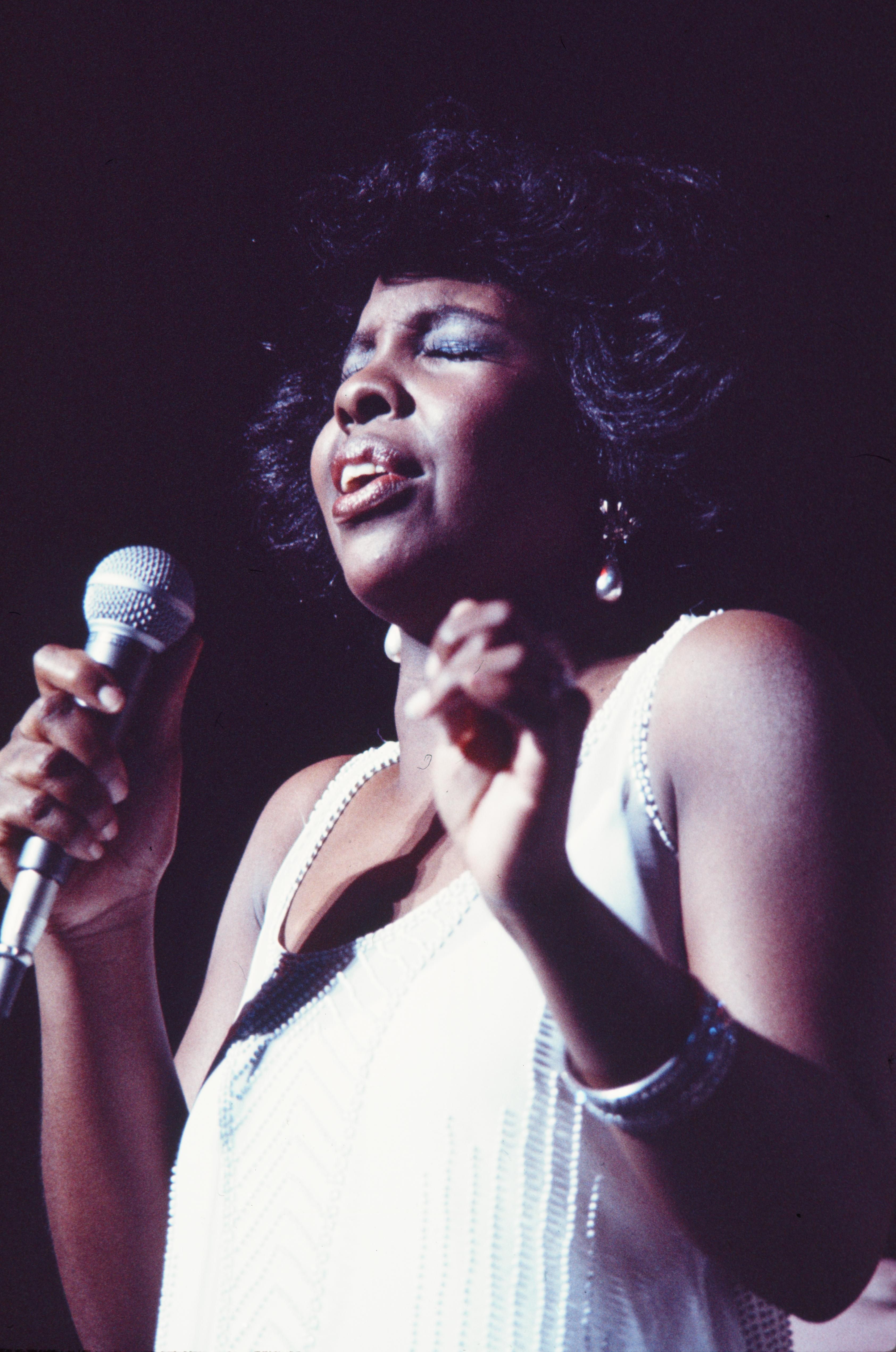 Gladys Knight and the Pips live at Shibuya Kokaido Hall on January 22, 1975, in Tokyo, Japan. | Source: Koh Hasebe/Shinko Music/Getty Images
Barry told "Jet Magazine" that he refused to have a hand in destroying his marriage. To proceed with fighting for the visitation rights of her son with Barry, Knight retained the services of Edward Bell.
Once, the songstress was fined $250 by the court for criminal contempt for failing to bring Shanga with to Detroit and leaving him behind in Las Vegas. She was supposed to bring the boy to see his father for Barry's 10-day monthly visit.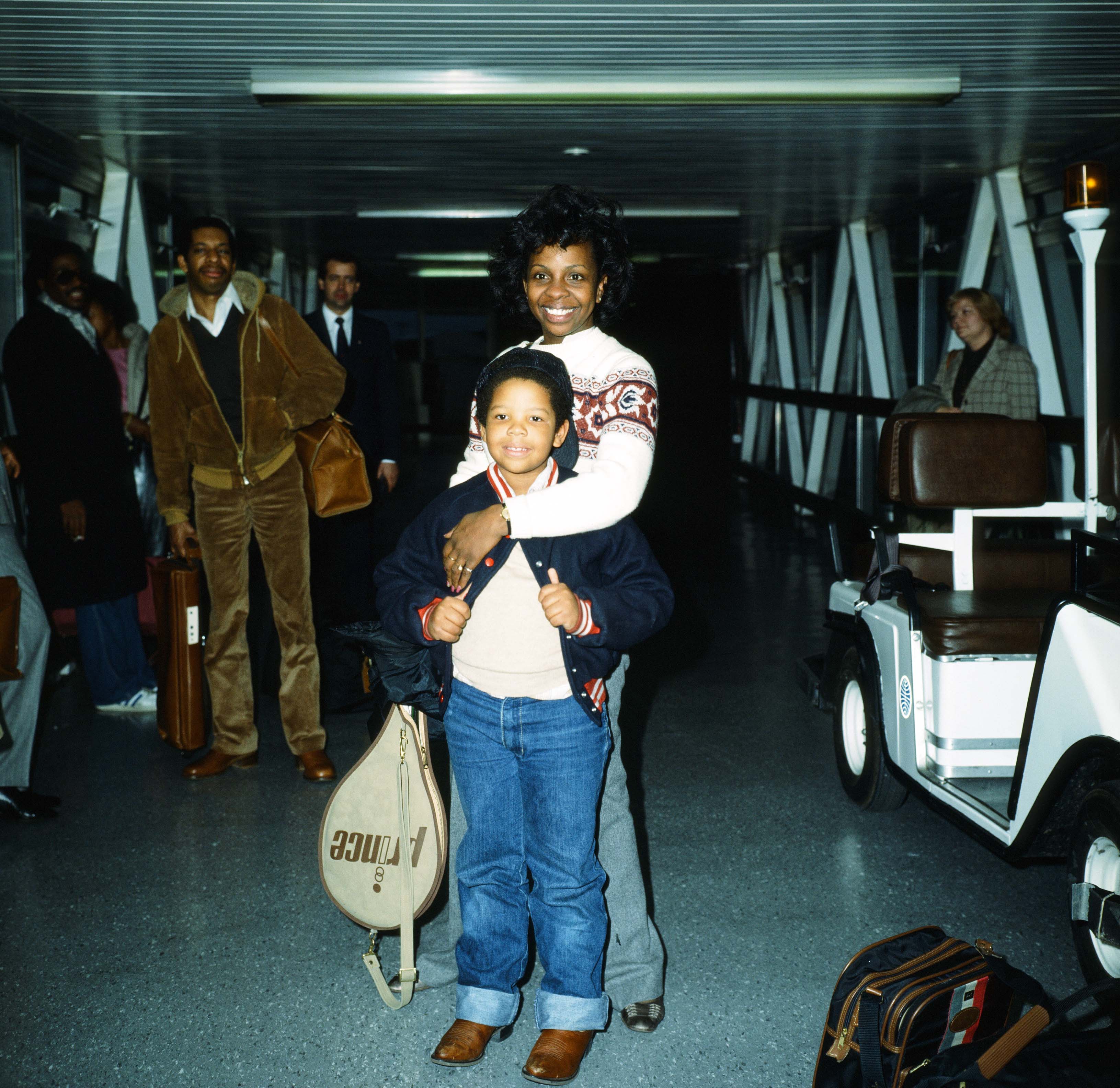 Gladys Knight with her son, Shanga, and some of her road crew at London Airport on January 27, 1983. | Source: Victor Crawshaw/Mirrorpix/Getty Images
Knight explained that she'd sent the boy back to Las Vegas because some reliable sources told her Barry intended to keep Shanga indefinitely. She also claimed she didn't want Shanga's nursery education disrupted.
One of Knight's former lawyers, F. Lee Bailey, once claimed Barry swore and shoved him outside the Detroit court. Bailey's associate, an alleged witness, said Barry threatened to beat the lawyer up, leading to the altercation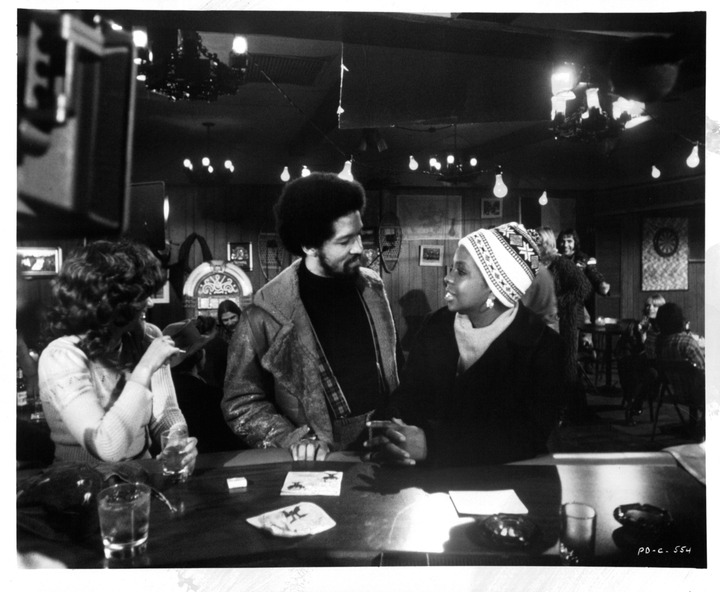 Bobbie Shaw Chance, Barry Hankerson, and Gladys Knight at a bar in a scene from the film "Pipe Dreams," in 1976. | Source: Getty Images
Knight's estranged husband also contested that they'd separated at one point. Barry claimed that the last time he saw the musician, he'd kissed her, noting how beautiful she looked and how they'd been married for four years.
He even alleged that he still loved Knight, and she felt the same about him. By 1982, their marriage had long concluded, and Knight revealed that she accepted pain after going through two divorces.
She felt pain was a part of her life but what was different from ordinary people was how her suffering was in the public space. However, that didn't mean the singer was done with marriage altogether.
MEETING AND MARRYING HER THIRD HUSBAND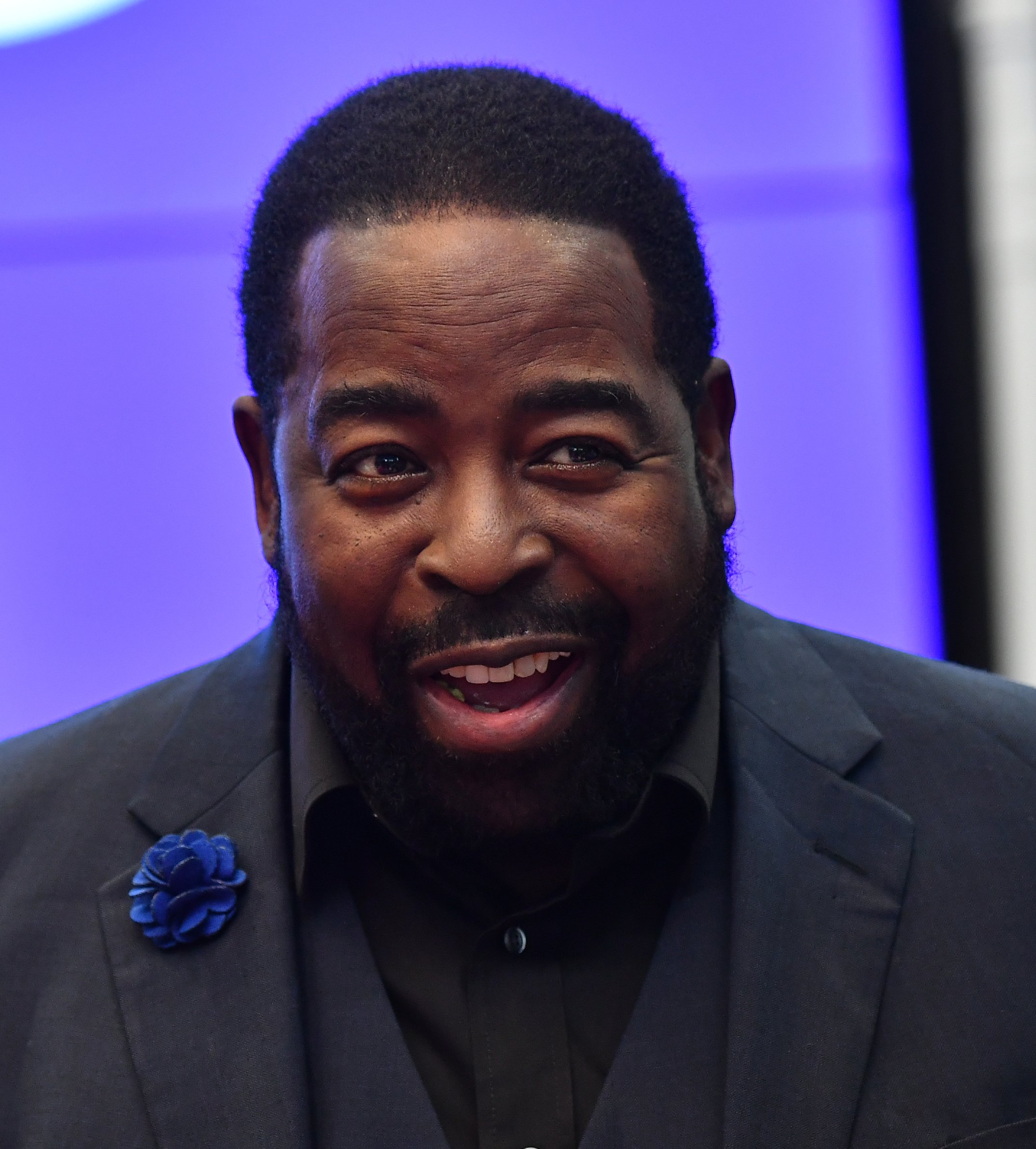 Les Brown at A Celebration of Women For Abrams on September 22, 2018, in Atlanta, Georgia. | Source: Paras Griffin/Getty Images
By 1993, Knight was engaged to motivational speaker Les Brown. The "You're Number One (In My Book)" singer and her fiancé were ready to tie the knot in the fall after having appeared as a couple for the first time at Maya Angelou's star-studded 65th birthday party.
[Les] Brown said they were ending things off as friends, and wished her [Gladys Knight] the best in her personal and professional endeavors.
Knight showed off her massive diamond engagement ring, and the duo revealed they were going to marry on Thanksgiving. She met Brown after he greeted her backstage during her Chicago show and hadn't known anything about him until then.
The engagement lasted almost three years, and Brown and Knight finally made their relationship legal on August 29, 1995. The couple exchanged vows in a private Las Vegas ceremony.
Source & Credit: operanewsapp.com