Living with her adoptive parents in the UK, Sara-Jayne Makwala King was always curious to know more about her birth parents. One day, the teenager found a letter from her birth mother, uncovering some shocking facts that changed her life.
As humans, we are all curious to some extent in our lives. This curiosity pops multiple questions in our minds every day. We often find answers to most of the questions, while others remain unanswered.
Sometimes, people spend their entire lives searching for answers to certain questions that keep nagging them their whole lives. Little do they know that the answers are waiting for them in the room next door or on their adoptive mom's shelf.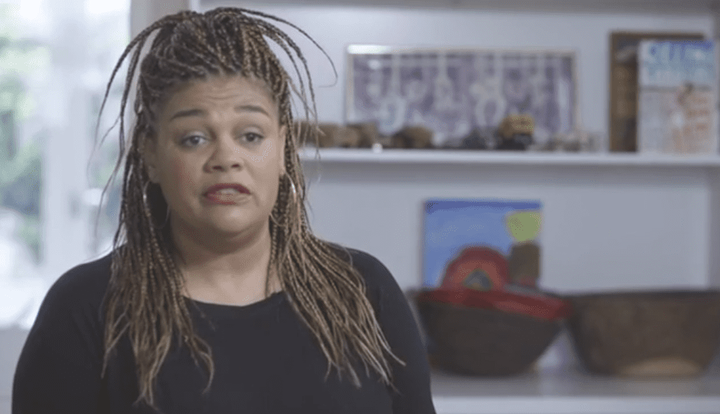 Sara-Jayne Makwala King. | Source: YouTube/HeartlinesZA
A DIFFERENT GIRL
Born in August 1980 in Johannesburg, Sara-Jayne Makwala King left South Africa weeks after her birth. She was adopted by a family in Surrey, England, and always felt insecure about her physical appearance while growing up.
She never considered herself "black" until the people around her passed comments about her physical appearance. The girls in her school touched her curly hair and compared it to wire wool. Meanwhile, people in her village considered Africans poor people who had nothing to eat.
Looking at pictures of malnourished African children during food drives at school made her feel she could be one of them. She felt grateful for being rescued by her adoptive parents.
VAGUE DETAILS
As a curious teenager, Sara-Jayne wanted to know more about her identity. With few details about her adoption, she wondered what defined her perfectly.
They had a relationship while South Africa was under apartheid, knowing interracial relationships were banned.
Her adoptive mother said she adopted Sara-Jayne because she couldn't have her own children. Sara-Jayne only knew she was born in South Africa and had no clue who her parents were.
A LIFE-CHANGING DISCOVERY
One day, Sara-Jayne discovered a letter in her mother's room with her name on it. The letter was from her birth mother, who wrote it back in 1981.
Curious, she opened the envelope and unfolded the piece of paper containing some life-changing truths she wasn't expecting. Her biological mother had narrated the story of her birth and revealed the reason behind her adoption.
The heart-wrenching story began when Sara-Jayne's biological mother, a British white woman, Kris, moved to Johannesburg after studying hospitality in the UK. She was married to Ken, who had also moved with her from the UK.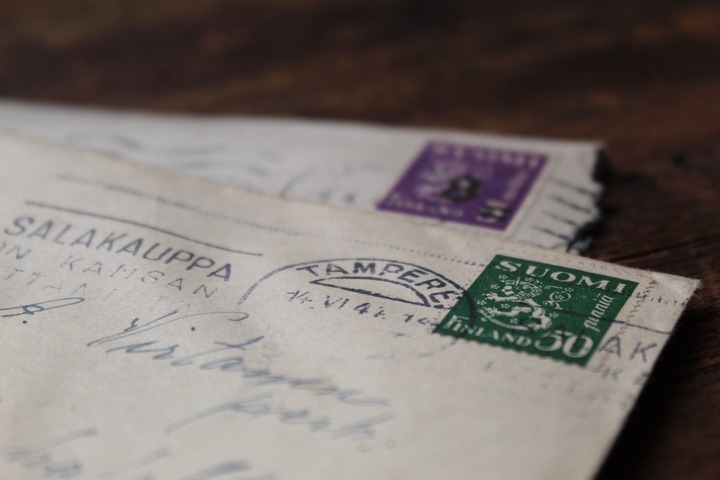 Envelopes on a wooden surface. | Source: Unsplash
JOY AND FEAR
Kris had an affair with a black man she met while working at a hotel in Johannesburg. They had a relationship while South Africa was under apartheid, knowing interracial relationships were banned.
When the doctor told Kris she was pregnant; she wasn't sure who the father was. After nine months, Kris gave birth to a white baby girl, thinking it belonged to Ken. The couple was delighted and named their daughter "Karoline."
A few weeks later, Kris noticed her baby's skin had darkened, which proved that she was the black man's child. Within a few moments, the couple's joy turned into fear.
THE FOOLPROOF PLAN
Now, they had to develop a plan that wouldn't get Kris into trouble for having an illegal affair. With the help of their doctor, they pretended that Karoline suffered from a rare kidney disease that could only be treated in the UK.
Once the couple reached London with their dark-skinned baby, they searched for an adoptive family willing to keep her. Luckily, they found a loving couple who adopted her immediately. Sara-Jayne told BBC what her parents said after returning to South Africa:
"My parents told everyone I was dead."
THE HEARTBROKEN GIRL
The 14-year-old girl felt heartbroken after reading the letter from her biological mother. She understood why her adoptive parents never talked about her past. She shared how she felt:
"I felt this feeling of how dreadful must one be as a person that the one person on Earth who is supposed to love you, and care for you, and nurture you no matter what, was able to do what my biological mother had done, which was to give away her child."
It took Sara-Jayne a few years to muster the strength to contact her birth mother. During her first year at law school, she tried to contact Kris through the adoption agency, but Kris refused to talk to her. She didn't even apologize or feel bad for what she had done in the past.
MOVING COUNTRIES
Despite experiencing the worst things in life, Sara-Jayne remained steadfast and moved to Dubai after getting a job in the radio sector.
Right when her life was taking a beautiful turn, Sara-Jayne lost her job because the tragic events from her past still haunted her.
She decided she needed to seek professional help, so she flew to South Africa because going to rehab was much more affordable there.
THE HOMELY FEELING
Sara-Jayne spent a year in South Africa, where she met her biological mother's son, her half-brother, and developed a close bond with him.
After her treatment, Sara-Jayne moved back to the UK but felt something was missing from her life. She flew back and forth between London and Cape Town until, one day, she decided to move back to her birth country because of its homely feeling.
Living there, she embraced her true identity as a South African woman. Her first step was changing "Karoline King" to "Sara-Jayne King" on her birth certificate.
"KILLING KAROLINE"
In 2017, Sara-Jayne published her book, "Killing Karoline," which talked about the struggles she went through in her life. Meanwhile, she had also tried searching for her birth father by hiring a private investigator to no avail.
During one of her radio shows after her book's release, she talked about the book and mentioned her father's name, not knowing what would happen next. She said:
"Black Twitter galvanized, and it was a beautiful thing."
Source & Credit: operanewsapp.com