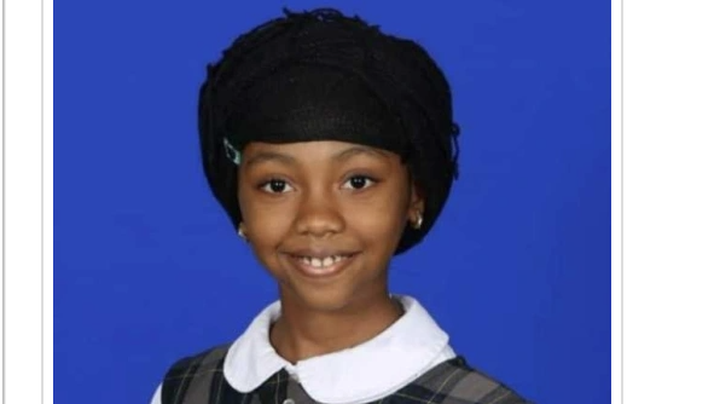 A 48-year-old Brooklyn mother was arres'ted Monday and charg'ed with second-degree mu'rder after bea'ting her daughters, Shalom Guifarro, 9, and her 13-year-old sister. Shemene Cato reportedly be'at the girls on Sunday, and it lasted for two hours in their Crown Heights apartment. Shalom di'ed from her inj'uries, the New York Post reported.
An arr'est wasn't made immediately until the medical examiner ruled Shalom's de'ath a hom'icide.
Shalom's bo'dy was discovered in a bedroom sometime between 1 p.m. and 2 p.m. after poli'ce received a call from the 13-year-old vict'im, who managed to get away and call authorities, telling them that her younger sister was "span'ked" by her mom for a temp'er tan'trum before she di'ed
When the officers arrived at the scene, they found Shalom uncon'scious with severe bruis'es: head trau'ma and bite mar'ks on her back.
"A doctor at the medical examiner's office determined that Shalom suffe'red multiple blu'nt for'ce impact inju'ries about the head and body, resulting in internal blee'ding that ultimately caused Shalom's de'ath," David Ingle, Brooklyn Assistant District Attorney, said.
Moments before police arrived, employees at a restaurant underneath the apartment, Memphis Seoul, noticed a fo'ul smell. Bart Hubbuch, the restaurant owner, said he left his establishment around 12:30 p.m. to deliver a catering order. He received a call from his employees complaining about the fo'ul smell, describing it as "sewage dripping into the restaurant from the apartment."
Hubbuch contacted the landlord, and the superintendent came to the unit before the po'lice.
"It's a sa'd situation," Hubbuch said. "The cops even themselves were emotional about it."
Tuesday, prosecut'ors said that Cato repeatedly ignored the cri'es of "Mommy he'lp me" from her youngest before dy'ing. Judge Simiyon Haniff ordered Ca'to to be held without bai'l and issued an order of protection for the 13-year-old sister.
"Miss Cato, I noticed your head has been down, but I want you to make sure you heard and understand," Haniff said to Cato, who bur'st into tears.
The mu'rder began around 8 a.m., and, in the filed compl'aint, prosecutors claimed the be'ating happened over a missing computer tablet. Shalom craw'led under the bed to hide, but Cato allegedly attempted to pull her out from underneath the bed, causing one of her legs to br'eak, and the bed fell on the young girl's head. Cato continued the all'eged ass'ault on her youngest daughter, ignoring the child's ple'a for help as she bl'ed internally.
Neighbors claimed they would often hear yel'ling and scr'eaming from the apartment before Shalom di'ed.
Source & Credit: newsonyx.com