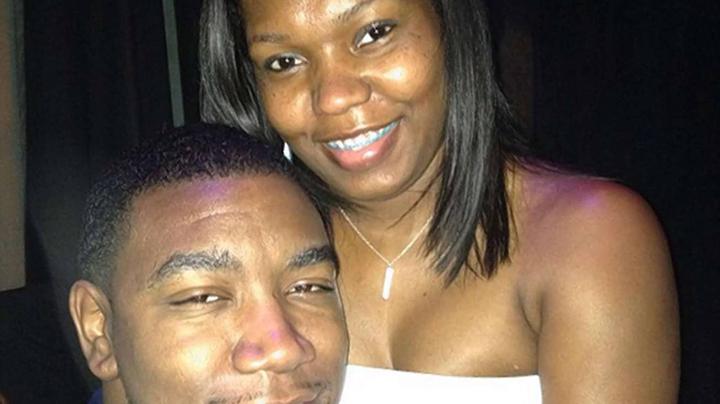 A Missouri obstetrician separat'ed a baby's he'ad from his body during delivery and then shoved the newborn back into the mother and performed an emergency C-section to cover up the gha'stly blunder, a couple clai'ms in a laws'uit.
Arteisha Betts and Travis Ammonette, of Florissant, file'd a 10-count complai'nt in St. Louis County Circuit Co'urt last month claim'ing doctors wron'gly pushed them to have a vagin'al delivery, decapitate'd their son and then tried to cover it up, according to local Patch and Courthouse News Service.
The details of the couple's claim are horri'fying.
During a February 2011 appointment, the couple claim'ed, Dr. Susan Moore told them their baby boy would have to be delivered by caesarian because his abdomen was too large for a normal birth, according the CNS report.
Betts went into labor on March 22, just 28 weeks into what is normally a 40-week pregnancy.
The delivering doctor at St. John's Mercy Medical Center, Dr. Gilbert Webb, refused to perform a C-section and "would only agree to deliver her baby by way of attempted trial of vagin'al delivery," the complaint said, according to Patch.
Webb refused to allow them to go to a different hospital, and "Betts consented to a trial of vagin'al delivery under dure'ss and protes't," the compl'aint said.
During the birth, the boy's head breac'hed, but the rest of his body got stuck in the bir'th canal, the complain't said.
In an attempt to pull the boy loose, Webb applied traction to his head and "separat'ed (the boy's) head from his cerv'ical spine," the co'mplaint said.
Blo'od "sho't out" from the newborn's neck in full view of his parents, the com'plaint said.
Webb then "pushed" the boy's head and body back into the birth canal and scram'bled to perform a C-section, slicing into Betts before anesth'esia kicked in, the complaint said.
During the procedure, Webb "surgic'ally and completely removed" the boy's head from his body, the complaint said.
The doctor then tried to cover up the boy's wounds before handing him over to his parents — though the complaint doesn't say how he did this.
The suit, filed in late September, names Webb and Moore, along with Midwest Maternal & Fetal Medicine Services and Signature Medical Group as defendants.
The couple accu'sed the group of wron'gful de'ath and negligen'ce and is seeking unspecified dama'ges.
The hospital was not named in the suit.
None of the defendants have commented on the cas'e.
Source & Credit: nydailynews.com