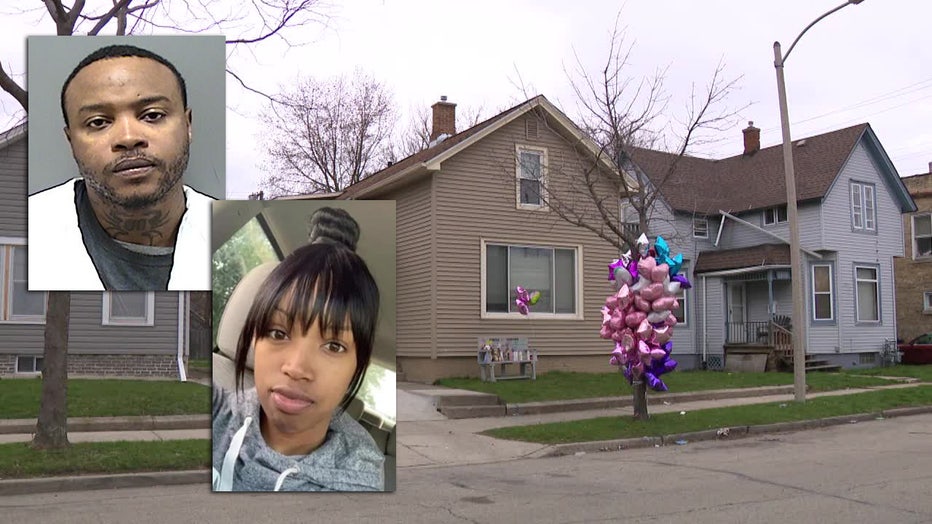 Terry Jackson, the man ac'cused of sh'ooting and ki'lling 30-year-old Brittany Booker of Racine, was ar'rested in Chicago on Sunday, May 22. Authorities found her bo'dy on Sunday, April 24.
The ar'rest comes following an operation conducted by members of the United States Marshals Service Great Lakes Regional Fugitive Task Fo'rce-Chicago Office.
Upon making contact at a Chicago residence on Sunday, Jackson was observed in a window of the home with a fir'earm. Following a brief standoff and negotiations, Jackson surrendered without incident. A firearm was recovered from the scene.
Jackson was originally wanted for attempted ho'micide. Pro'secutors said Booker, a mother of six, is one of two women who Jackson be'at in the head multiple times with a ha'mmer on Feb. 27. Po'lice said the encounter almost ki'lled Booker.
Police say Jackson fled to Texas. On April 24, Jackson is all'eged to have returned to Racine and committed a second and fa'tal at'tack ag'ainst Booker. Police found Booker de'ad in her car near 13th and Villa on April 24 with multiple injuries – including a gu'nshot wound to the head.
Jackson was ch'arged with the ho'micide of Brittany Booker.
The fu'gitive inv'estigation for Jackson spa'nned five states, Wisconsin, Illinois, Indiana, Texas, and Arizona.
Booker's father called Sunday the best day of his life. His family and the community know nothing will bring Brittany back, but he said having her ac'cused ki'ller in cus'tody is a good place to start.
Source & Credit: fox32chicago.com