HGTV star Jonathan Scott and "New Girl" actress Zooey Deschanel crossed paths in 2019 while filming an episode of James Corden's "Carpool Karaoke."
In an episode of "At Home With Linda and Drew Scott," a podcast hosted by Scott's twin brother, Drew, and his wife, Linda Phan, Drew asked Deschanel whether she was aware that his sibling was flirting with her when they first met.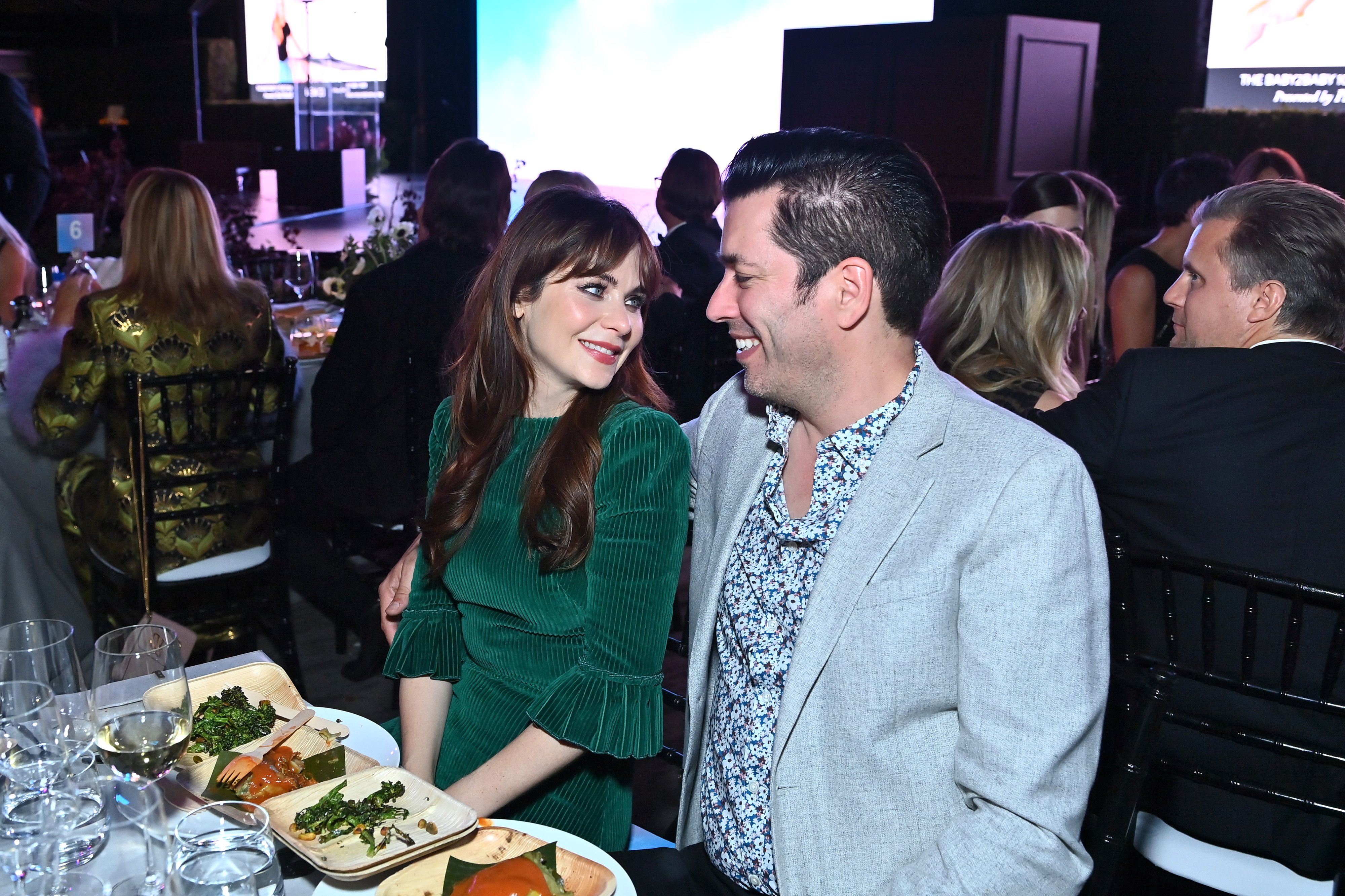 "Yes, yes," the actress replied while admitting that she too flirted with Scott. "You were being very gentlemanly. I asked my publicist, who is also one of my best friends, 'Do you think he was flirting?' And she was like, 'Oh yes,'" Deschanel explained.
Jonathan sarcastically asked how he went about it, and she revealed that he was on her lap and then picked her up. "It was all of it. It was the whole package," she said.
View this post on Instagram
At the time, Drew was also present on set filming "Carpool Karaoke" and revealed he immediately noticed that his brother was charmed by the actress and could tell she was interested in him as well:
"When we saw the first cut from Corden's gang there, I looked at it and was like, yeah, she's definitely flirting with Jonathan."
The man in question believed that he was low-key in making advances on Deschanel, but it turns out it was apparent: "I thought I was playing it cool, but the producer said I was flirting so hard that they had to cut a bunch of it out," said Scott.
SCOTT AND DESCHANEL HAD AN AWKWARD FIRST DATE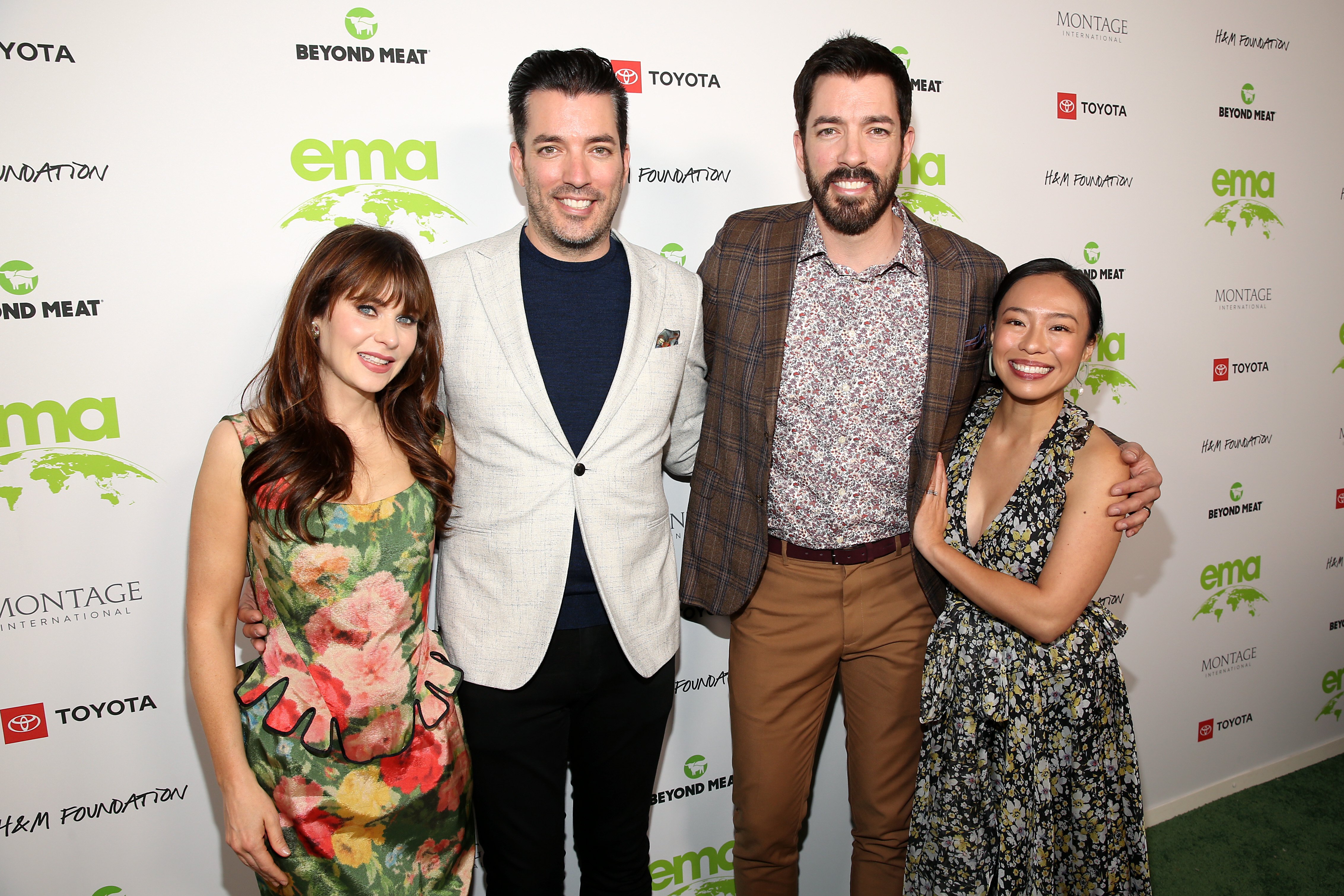 For the couple's first date, it was rather unconventional and "embarrassing" for Scott. He gave the actress a tour of a home that had just been purchased for his and Drew's show, "Brother vs. Brother," and described the experience as one of his "most embarrassing moments" ever.
The star shared he was motivated by Deschanel's interest in architecture and a love for Spanish homes. When he suggested that he give her a tour around the abode, she agreed:
"She said sure. Later I found out that as we were going from room to room and I'm showing her the features, in the back of her mind, she was like, 'Oh, so he's just touring me through this house?'"
View this post on Instagram
When quarantining together in April 2020, Scott mentioned that it was comforting to go through such challenging times with someone he loved. He gushed over Deschanel, saying she was the "perfect person" to quarantine with:
"Let me tell you, I've been quarantined with the perfect person. Not only is Zooey an amazing cook, but she's a musician, so our house is constantly filled with music."
Deschanel is one-half of the musical duo She & Him. Scott once admitted that he is a big fan of her music while revealing that he crashed her concerts several times.
View this post on Instagram
Before dating Scott, Deschanel was married to film producer Jacob Pechenik whom she wed in June 2015. However, after three years of matrimony, the duo separated in January 2019.
Pechenik filed for divorce nine months later, citing "irreconcilable differences." The duo finalized their divorce in June 2020 and have two kids, a son named Charlie and a daughter, Elsie. They share joint custody.
In September 2021, Scott accompanied Deschanel and her brood on an outing to Disneyland just after two years of dating. A week after Deschanel announced her split from Pechenik, she and Scott made their relationship public.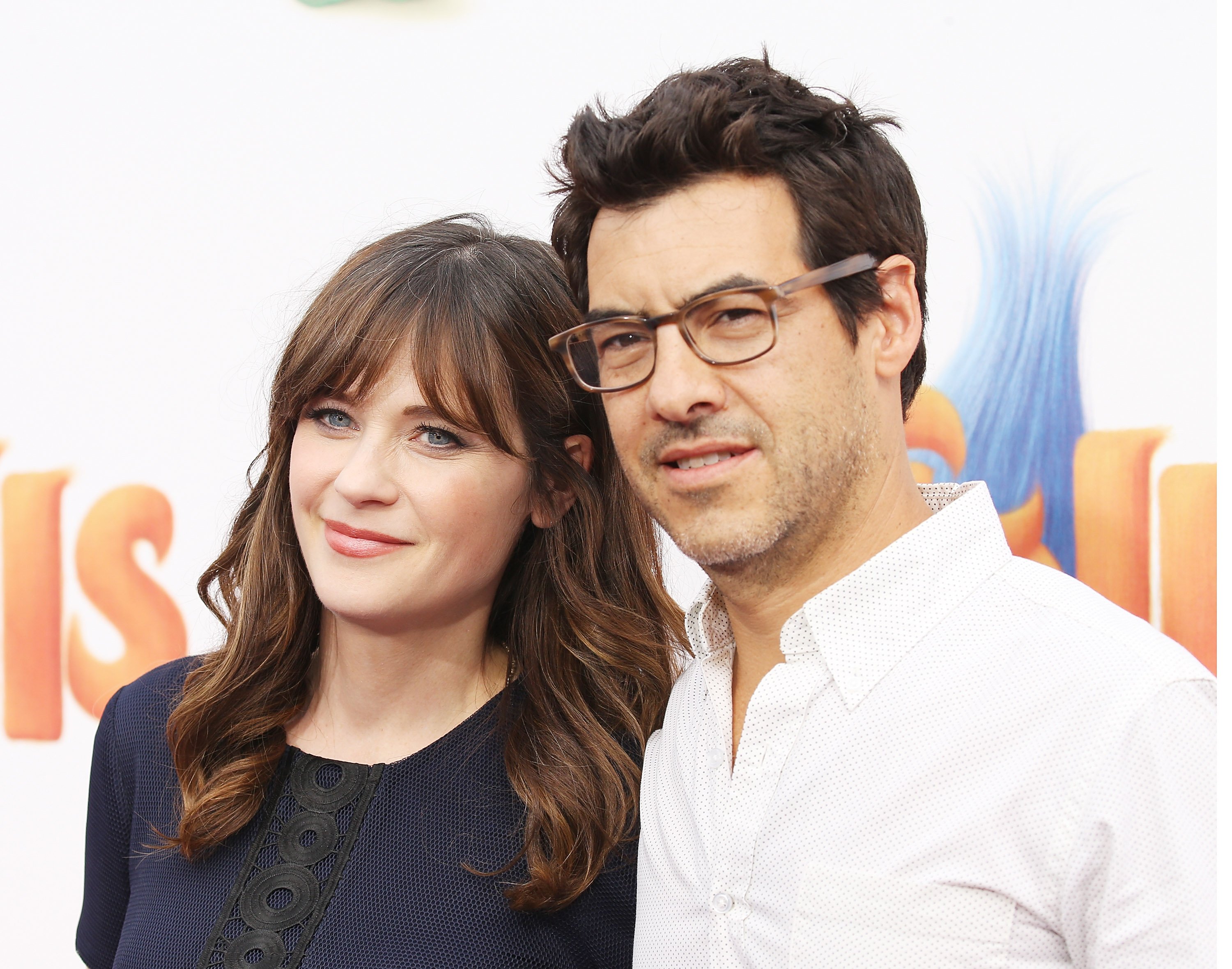 Following a few months of going public with their relationship, Deschanel and Scott were quarantined together with her kids. In 2021, the "Property Brothers" star announced that the couple had purchased and were renovating their "forever home."
In an interview with "Today," Scott revealed that he and the "Almost Famous" star designed the house with the children in mind, expressing that he wants it to be passed down from generation to generation. He added that he waited a long time to find someone like Deschanel:
"I waited my whole life to find Zooey, and I've now waited my whole life to have my dream home with someone like Zooey."
The pair were casually going through the Los Angeles real estate market when they stumbled upon the 1938 Georgian-style home. Scott described the property as "magical" when he and his love drove up there.
When they brought the kids to see it for the first time, they dubbed it the Park House because of its lush lawn that looks like a park. Renowned California architect Gerard Colcord designed the home.
Source & Credit: news.amomama.com