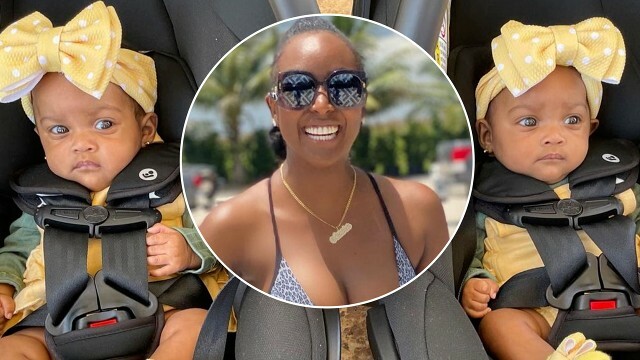 Amara La Negra enjoyed the weekend with her adorable twins. The Love and Hip Hop: Miami (LHHMIA) star shared pictures from her outing with her daughters.
View this post on Instagram
Amara shared several pictures of her girls sitting in their car seats with social media fans. One video clip of the girls strapped and ready for the road received nearly 50,000 nods from Instagram fans in less than 24 hours.
"So beautiful," one social media fan wrote in reference to Amara's baby girls. "Cuteness overload," another Instagram follower agreed.
View this post on Instagram
Amara La Negra welcomed her twins on March 23, 2022. The LHHMIA star shared the news of her daughters' arrival days after revealing Allan Mueses as the father of her children. Amara previously told the press that she "woke up" pregnant to discourage questions about paternity.
"I think there was a part of me that was a little bit embarrassed to say that I am a single mother, not necessarily by choice," Amara shared during a transparent interview that followed her shocking revelation of allegedly waking up pregnant. "People can be very judgmental once you are in the public eye, and I just wasn't ready to speak that truth," the LHHMIA star admitted.
View this post on Instagram
Amara La Negra and Allan Mueses shared pictures from the delivery room days after she gave birth to their twins. Amara also revealed her daughters spent time in the NICU after being delivered by way of a C-section.
"I hate having to leave them but thank God they are healthy and beautiful," the celebrity mom told her fans. "I'll be honest I didn't understand what a serious operation a C-Section is all The layers and the sacrifice your body goes thru to bring life to this world! but thank god I had an amazing doctor and the hospital treated me amazingly and I'm so grateful for that."
View this post on Instagram
Source & credit: bckonline.com