This week has all been about Ray J and his wife, Princess Love. The two stars, who are expecting, had a very public fall out. Princess Love accused him of leaving her "stranded" in Las Vegas, and then claimed she wants a divorce. Now? It's apparently all fake, and they're getting a new show!
Princess Love and Ray J are usually incredibly cute. The stars, who have announced this year that they're expecting a second child, have always seemed very in love. They are already parents to Melody Love Norwood, and they had a very cute pregnancy announcement a few months ago.
But about two weeks ago, Ray co-hosted BET Awards, and he attended with his family. But then as he showed his appreciation to the event on Instagram, Princess Love publicly dragged him in the comments for leaving her "stranded" in Las Vegas, eight-month pregnant, and with their daughter, Melody.
Then Princess Love shared that she's ready for divorce, and all went downhill from there. But it looks like it's all been a scam for publicity. Because the Love & Hip Hop: Hollywood couple are now officially back together. And not only that, but they're also getting a VH1 spin off show of their own.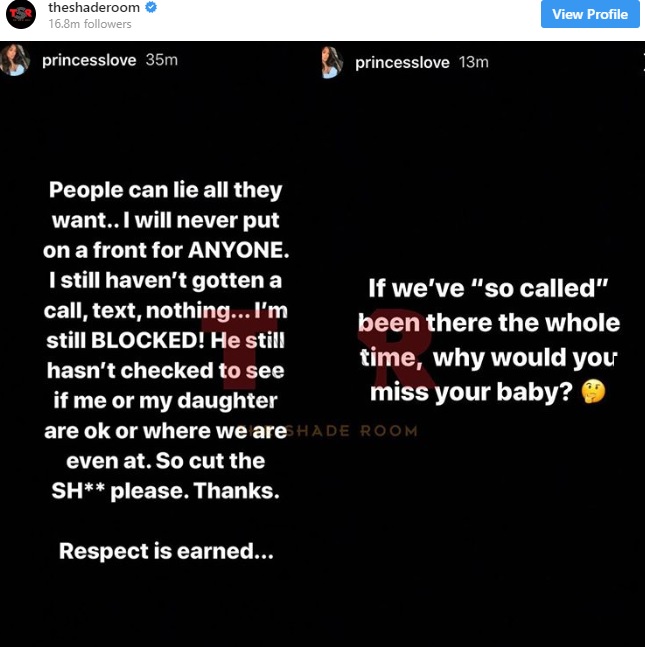 A source close to Ray J shared with MTO News, "Ray J and Princess' contract with VH1 ended, and so they were free agents. In order to make sure they return to Love & Hip Hop, VH1 offered them a spin-off show." And Ray also confirmed that they were back together last night, posting on his Instagram stories a picture of Princess Love.