John Leguizamo, one of the stars of the 1993 live-action film Super Mario Bros, has spoken out about the upcoming animated version – hinting that the cast is just not diverse enough.
Set to debut in 2023, Super Mario Bros. will re-tell the story of Mario, a plumber who travels through the Mushroom Kingdom with his brother, Luigi, trying to save a captured princess from the evil Bowser.
In a surprise announcement by Nintendo, it was revealed that Chris Pratt would be voicing the role of Mario, opposite Charlie Day's Luigi and Anya Taylor-Joy's Princess Peach. Jack Black will provide his voice for Bowser.
After the trailer for the movie dropped, Pratt did come under fire for using his regular voice for Mario – rather than the trademark Italian accent that fans are used to.
However, casting issues have extended even further for actor John Leguizamo, who played Luigi in the 1993 Super Mario live-action film.
Speaking to IndieWire at the premiere of The Menu, the 62-year-old said that the casting was "going backwards."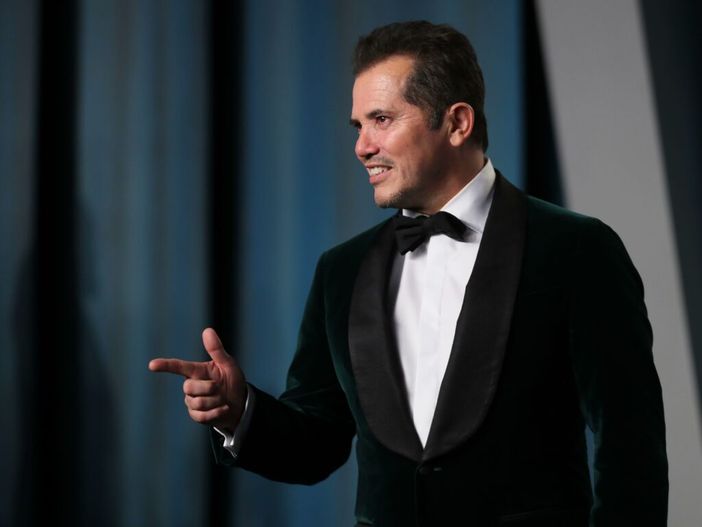 "I'm OG. A lot of people love the original. I did Comic-Con in New York and in Baltimore, and everyone's like, 'No, no, we love the old one, the original.' They're not feeling the new one."
"I'm not bitter," Leguizamo added. "It's unfortunate."
Leguizamo then recalled his time as Luigi saying that the directors at the time fought for him to take on a leading role.
"The directors Annabel Jankel and Rocky Morton fought really hard for me to be the lead because I was a Latin man, and they [the studio] didn't want me to be the lead. They fought really hard, and it was such a breakthrough.
"For them to go backwards and not cast another [actor of color] kind of sucks."
The news comes after the movie's cast list recently became a hot talking point on Twitter.
It seems as though some fans weren't too happy with the fact that an Italian wasn't talking on the role of Mario, prompting some of them to go as far as accusing the creators of "Italiaphobia."
chris pratt playing mario is italiaphobia and i'm tired of acting like it isn't

— hasanabi (@hasanthehun) September 23, 2021
chris pratt is playing mario pic.twitter.com/KiWVoVkY5z

— Vincent Martella (@VinMan17) September 23, 2021
Earlier this year, producer and Illumination Studios founder Chris Meledandri put an end to any casting doubts over Pratt's lack of Italian ethnicity.
"We are collaborating with Chris and his experienced team to not just create a character-licensed film, but a new piece of entertainment which brings Super Mario Bros. to life on the screen, and allows everyone to enjoy whether or not they know about the game," Meledandri told Deadline.
"When people hear Chris Pratt's performance, the criticism will evaporate, maybe not entirely — people love to voice opinions, as they should."
Meledandri continued: "I'm not sure this is the smartest defense, but as a person who has Italian-American heritage, I feel I can make that decision without worrying about offending Italians or Italian-Americans… I think we're going to be just fine."
Of course, that didn't quite turn out to be the case.
Super Mario Bros. is set to hit the big screen in April 2023.